Burlington Steel Systems Inc. specializes in custom metal fabrication. Primarily established in 2003 to support the material handling industry, we have expanded to include commercial as well as the construction & industrial sectors.
Burlington Steel Systems services include:
Guarding Systems for material handling industry
Racking System & Components
Fencing for inside industrial buildings
Specialized carts for the GTAA & Hospitals
Racking Protections Systems
Handrail
Steel Stairs, Stairways
Conveyor Support Systems
Catwalk Systems
On-site welding available
Mezzanines and Storage Platforms
Custom fabrication
Installation services partner KD Installations
Building and machinery protection
Burlington Steel Systems is certified by: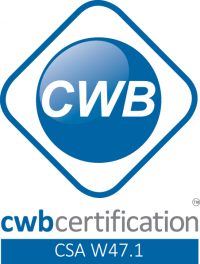 The CWB (Canadian Welding Bureau) qualifies welders, welding procedures as well as providing comprehensive training courses and products through the CWB Learning Centre. The activity of the CWB contributes to the high level of competence employing welding and joining and the consistent progress in welding technology, and the reliability of welded products. Burlington Steel Systems has been certified by the CWB since 2006.
Burlington Steel Systems is located in Burlington, Ontario.  We are proudly serving the Greater Toronto Area. We also supply across Canada and into the USA.